There is nothing left of those beautiful Xperia S or Xperia Z from the first generations, but at least the Sony Walkmans are still one of the coolest (and most expensive) 'gadgets' you can buy.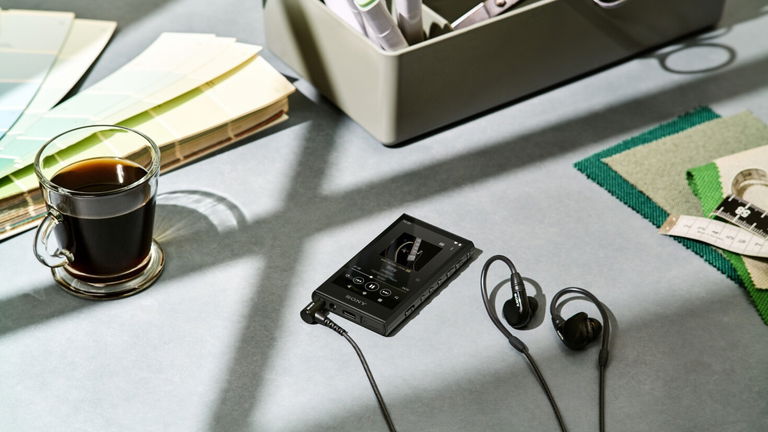 If the giant Minato did not want appeal to nostalgia with your new Walkman We already do it, because this beautiful high-performance mp3 player reminds us that one day Sony knew how to make smartphones of the best quality and among the most attractive on the market.
Little remains of that manufacturer who kept the joint venture Sony-Ericsson 100 percent, starting his journey with great enthusiasm and showing us mobiles as attractive as the Sony Xperia S with its transparent band or the incredible Xperia Z with its design Omni Balance with water resistance.
Now, it seems that Sony finds a better accommodation in the range more premium and with niche devices, so here is the new Walkman NW-A306 that will be sold in Spain soon officially, and that brings us closer to the High-quality audio with Android operating system and a simply exquisite finish.
Sony Walkman NW-A306, all the information
The best Sony mobiles to buy in 2023
The new Sony Walkman NW-A306 is a 'premium' device aimed at the most music-loving public, with an exquisite finish, high-quality components and a price according to its features.
We are dealing with a very specific device, for the most music lovers and with the best ear in the placemounting components of the highest quality and including all the technology and experience of Sony in professional audio.
Not surprisingly, Sony has integrated a digital amplifier S Master HX compatible with its proprietary DSD (Direct Stream Digital) format developed with Philips, as well as SACD (Super-Audio CD). This component should reduce distortion and noise floor at multiple frequenciesthus offering a richer and fuller sound.
In addition, there have been lead free solders in all internal components to also improve the response of the device.
Sony Walkman NW-A306, photo gallery
Obviously the algorithm is present DSEE Ultimate (Digital Sound Enhancement Engine)as you would all expect, although this time a new version is released that will allow increase the resolution and quality of different file typesespecially those with CD quality (16 bits, 44.1 or 48 kHz).
As for the finish, this new Walkman NW-A306 is little bigger than a ribbon cassette traditionalwith an aluminum body and a careful construction to detail, which features a patterned back that will improve grip and high-quality physical buttons. Have a USB type-C connector and a standard audio-jackhow could it be less.
has a 3.6 inch touch screen with HD resolution and 32 GB of internal storage (of which 18 GB are available to the user), it has WiFi and Bluetooth 5.0 LE, plus NFC. It is based on Android 12 with a customization by Sony and weighs 113 grams with a battery that offers up to 36 hours of autonomy.
And of course, supports the services of streaming best known musical of the current scene… A real gem for audio fans!
Prices and availability
The new Walkman NW-A306 is a very cutting device premium and intended for music loversso it is logical to think of a high price given its high-performance components within a sector that tends to always present us with very high costsat least in professional products like this.
It is only available in its black finish, with 32 GB of capacity and at a price of 400 euros That shouldn't surprise anyone.