WhatsApp doesn't work like Telegram, 100% cross-platform and multi-device, but at least now the Meta developers strive to make it easier for us to change terminals and transfer content between them.
For those who we constantly change phonesor also for those who for work or other reasons spend testing different devices almost all the time, who WhatsApp does not work like Telegram with a multi-device and multi-platform service is probably one of its worst features.
And yes, now we can use the same WhatsApp account on up to 4 different devicesbut always maintaining one that records the account as primary and that actually saves our data, information and conversations making the task of moving them complicated and tedious to another smartphone when we release a new one or we are going to change it.
WhatsApp is working on an exclusive option for Android, which will allow us to transfer our conversations and history between two devices by simply showing a QR code.
The essential tricks on WhatsApp that every user should know
At least though, it seems that the Meta developers know that this is a real tiger nut and that they have to work on new methods to facilitate the transfer of chatssomething that in the version beta 2.23.2.7 has evolved a bit based on feedback from the usual WaBetaInfo folks.
It is not something new because this novelty had already been anticipated a few days ago, but now it seems that the functionality, in this new compilation, has evolved a bit more to show us that with her we can transfer our chat history easily to a new Android device without going through the yoke of Google Drive nor by any intermediate tool.
It is still in development and cannot be used, but we already know that everything it will be as simple as showing and focusing a QR code between both devicessomething similar to when we link a second smartphone or tablet to the account, but in this case will set up and verify the transfer to automatically start the migration of the data and all the history of chats.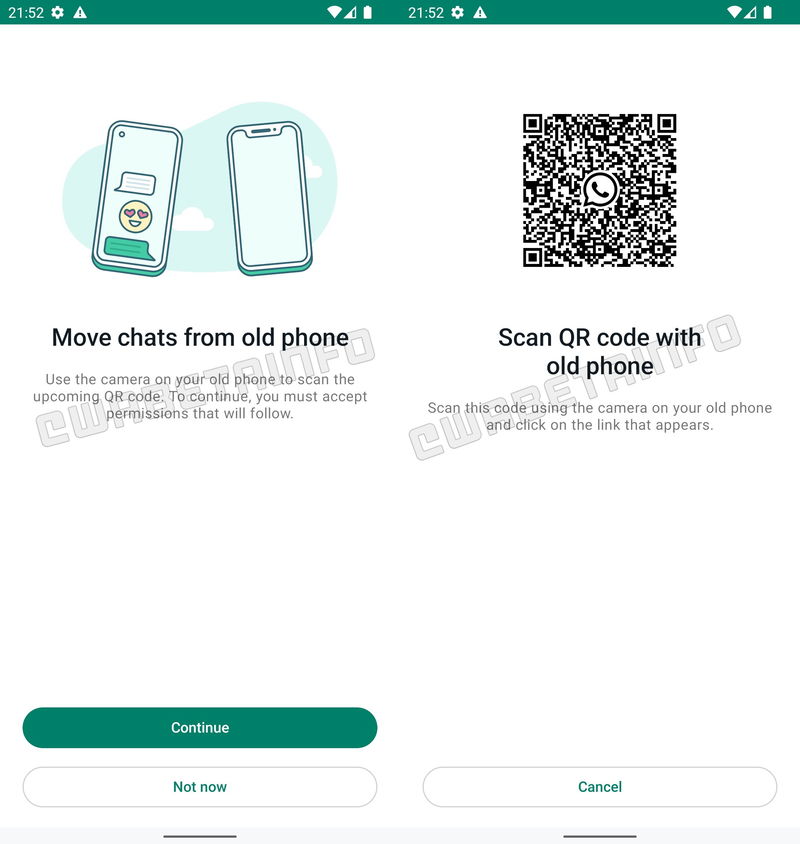 According to what they tell us, this will only work on android and it will not be available for iOS users, much less to transfer conversations between the two mobile platforms if we switch from Android to iOS or vice versa… For the latter there are already options!
In the absence of the 100% real multiplatform and multidevice, well we will have to be satisfied with this option although in reality not so much for now, and it is that we are going to need a little more patiencebecause no one from Meta has informed about the deployment dates of this new and very useful functionality.
We will have to keep an eye on the WhatsApp 'changelog' and our friends at WaBetaInfo…!