Google Stadia says goodbye with two surprises: a new and last game arrives (which was actually the first) and the release of Bluetooth for the Stadia Controller is confirmed.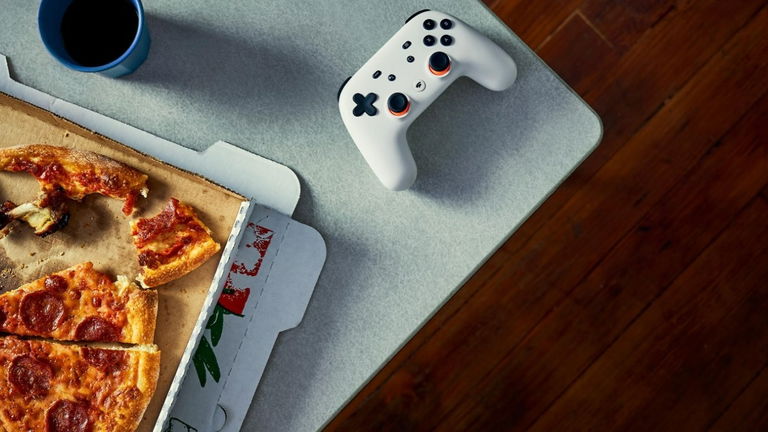 Very little we have had to wait to know more details of the closure of Google Stadiaand that just yesterday we compiled the latest information available about the definitive shutdown of the ill-fated service of streaming of Google video games, especially in terms of the data download and progress made in our favorite titles.
You already know that Stadia will be turned off next Wednesday January 18 at 11:59 p.m. Pacific Time (PST) forever, but he will not do it coldly and without saying goodbye because his team is incredibly empathetic, surely more than it should be after Google's treatment of a service that has always worked extremely well, but that will close the blind with two important surprises They just became official.
Less than a week for the final closure of Stadia: everything you need to know
"Worm Game" It will be the last title to reach Stadia
The first one is a new game which you will find right here at this link, which will obviously be the last to be released on Stadia and will only be available for a few days, but which It's actually the first ever because this "humble title"in the words of the Stadia team itself, is the one that it was used by the engineers and developers to test the main functionalities of the service before its launch in 2019.
The game is named "Worm Game" and it is a thank you for playing that the Stadia team makes to all users. So, do not expect many fantasies because you are going to meet a simple game of sorts snake than citing the ad "Won't win 'Game of the Year,' but the one the Stadia team spent many hours on" trying everything. That is why they wanted to share it before burning it all.
It is only available in English and you will need a keyboard or controllerbut as a farewell to Stadia and an epilogue, it will undoubtedly serve…
You might have seen one last game arrive on Stadia today. It's a humble thanks for playing from our team.

Find it here: https://t.co/PyAUH181v1

— Stadia ☁️ (@GoogleStadia) January 13, 2023
News item: the Stadia Controller releases its Bluetooth connectivity next week
The other surprise is the most anticipated by all, and that is that Google refunded us the money spent on Stadia informing us that the purchased hardware would stay with us totally free, including a Stadia Controller that worked very well and it is actually very comfortable to use with any other video game platform.
The problem here is that the wireless connectivity of the Stadia controller was cappedso without the Google platform I was condemned to become a pretty paperweight while the user community incessantly called for its release.
Well then, good news again by a Stadia team that we hope will not lose their job, and that is that, once again behaving like our best friends, they now confirm that we can use the Stadia Controller with any platform via Bluetoothconnectivity protocol that will be released next week thanks to a tool that will be published in the coming days along with a self-service guide.
We've also got Bluetooth news: next week we'll be releasing a self-serve tool to enable Bluetooth connections on your Stadia Controller.

We'll share details here on release. pic.twitter.com/6vYomngfmA

— Stadia ☁️ (@GoogleStadia) January 13, 2023
Little more to comment, since it has already become very clear that Stadia was working perfectly and his problems were only two: arrive early and belong to Googlevery given to abandoning products and services no matter how long they have… Does anyone remember Reader?
In this case, at least we can continue to use the Stadia controller!